About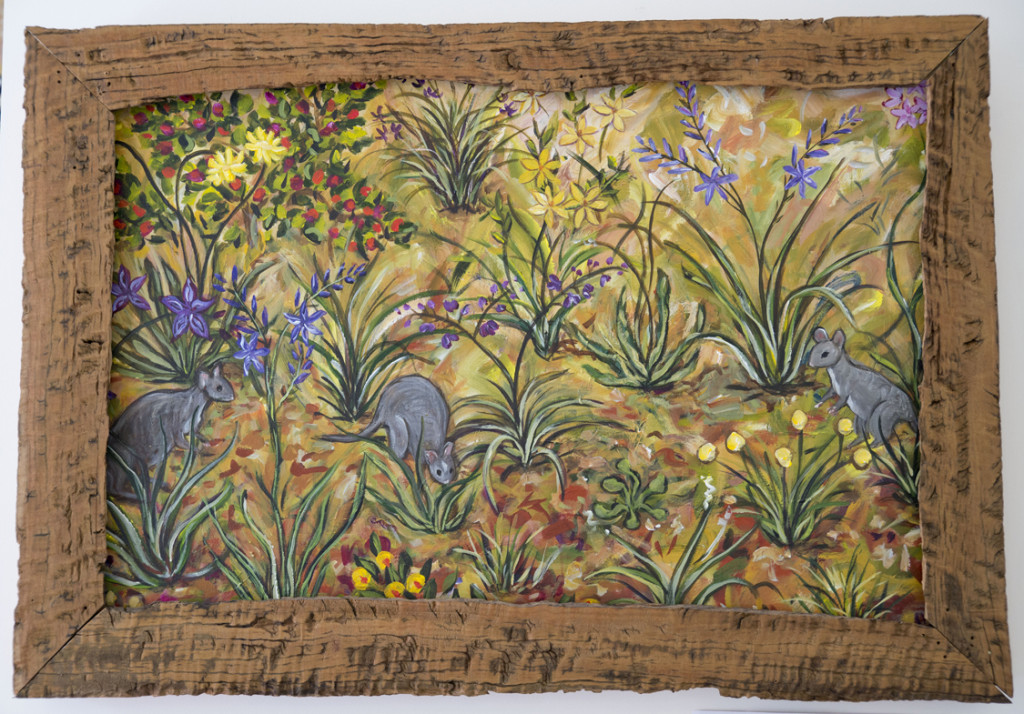 Nature and Art. Art and Nature
My aim is to explore the Living Landscape. To express, and therefore remind ourselves, of the diverse richness, beauty and fragility of our ancient Landscape and Environment.
I hope to awaken an understanding of the 'nature' of the pre-colonial landscape, the plant foods, flora and fauna, the paradise the Aboriginal Peoples lived in such harmony and balance within.
"Every day we passed over land which, for natural fertility and beauty, could scarcely be surpassed: over streams of unfailing abundance, and plains covered with the richest pasturage. Stately trees and majestic mountains adorn the ever varying scenery of this region, the most southern of all Australia, and the best."
Major Thomas Mitchell on his journey through the 'Australia Felix' 1835.
Linked closely with my Landcare work, I have a strong focus on the recovery of native vegetation. The process to visualise, and restore the Landscape and Environment, to ensure the survival of our unique ecosystems and biodiversity.
My current exhibition "Art of Nature" celebrates the unique biodiversity of indigenous flora and fauna of the Castlemaine region and Gondwana.
I believe strongly in the need to educate and inspire through my work – to remind ourselves of what was once here, and how it may one day, thrive again.
Eliza Tree is based in Castlemaine, central Victoria, Australia.